MASSACHUSETTS FREEMASONS
Most Worshipful Harvey John Waugh, Grand Master
9th Masonic District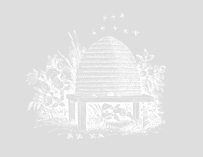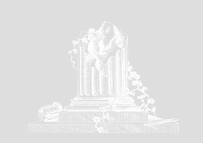 Right Worshipful Richard Haley
Tel. 978-394-8669
Email:
rhddgm9@gmail.com

9th DISTRICT LODGES


Philanthropic Lodge

(1760)
Wor. Damien Johnson
62 Pleasant Street
Marblehead, MA 01945
3rd Tuesday (

781) 631

-8050

Mt. Carmel Lodge (1805)
Wor. Hans Schwartz
68 Market Street
Lynn, MA
2nd Monday (781) 598-6764



Essex Lodge

( 1779)
Wor. Michael Guiffre
70 Washington Street
Salem, MA
1st Tuesday (978) 745-6393


Jordan Lodge

(1808)




Wor.

Richard Davidson


70 Washington Street, 5th Floor




Salem, MA

3rd Wednesday (978) 531-9600


Amity - Mosiac Lodge

(1863)
Wor. Mark Lander
Corner Park & High Streets
Danvers, MA
2nd Thursday (978) 774-9711

Golden Fleece Lodge

(1865)
Wor. Matthew Appleton
68 Market Street
Lynn, MA
3rd Monday (978) 598-6764

North Reading Lodge (1955)
Wor. Douglas Tenney
283 Park Street
North Reading, MA

3rd Monday (978) 664-5131
4th Thursday of the month

(Except as noted)

September, Salem

October, Danvers

November, Lynn
(Change to Nov 17)

December, Marblehead
(Change to Dec 15))

January, Lynn

February, Lynn

March, NRL

April, TBD

May, Danvers

June, Salem

9th Masonic District
District Wide Events ~ 2018



Indoor BBQ



Date: January 27, 2018
Time: 11:00 AM
30 High Street, Danvers, Danvers Masonic Temple

Entrance Wrist Bands are sold at your Lodge.
$10 for Adults. $5 Children under 12, $30 per Family

Invite your Friends and Family ~ Showcase Masonry



Contact your Lodge Rep for Wrist Bands


Amity Mosiac: David Stentiford 508-889-1553
Essex: Mark LeBeau 978-223-5504
Golden Fleece: Rich Knowlton 978-210-1329
Jordan: Dana Burke 781-858-4639
Mt. Carmel: Steve Turner 781-710-6999
N. Reading: Dan 978-509-4346
Philanthropic: Ed Marcy 617- 305- 0735

~~~~~~~~~~~~~~~~~~~~~~~~~~~~~~~~~~~~~~~~~~~~~~~~

9th Masonic Masons
join with our
Prince Hall Brothers
March in the Black Picnic Parade
Third Saturday in July
Salem Willows
10 - 11:30 AM
Parade starts at top of Fort Avenue (Meet and Greet is at 9:15 for those involved in parade).
Since 1885, Salem Willows Park has been the picnic's annual location and has always included barbecues, volleyball games, dances and more.
This year, the musical entertainment on the Main Stage will feature the Dave Macklin Band, Purpose Music Group, and various other performers.
Children ages 5 to 14 can enjoy free face painting, arts and crafts and other hands-on activities.
And, of course, there will be food.There are grills galore and all you will smell is barbecue.